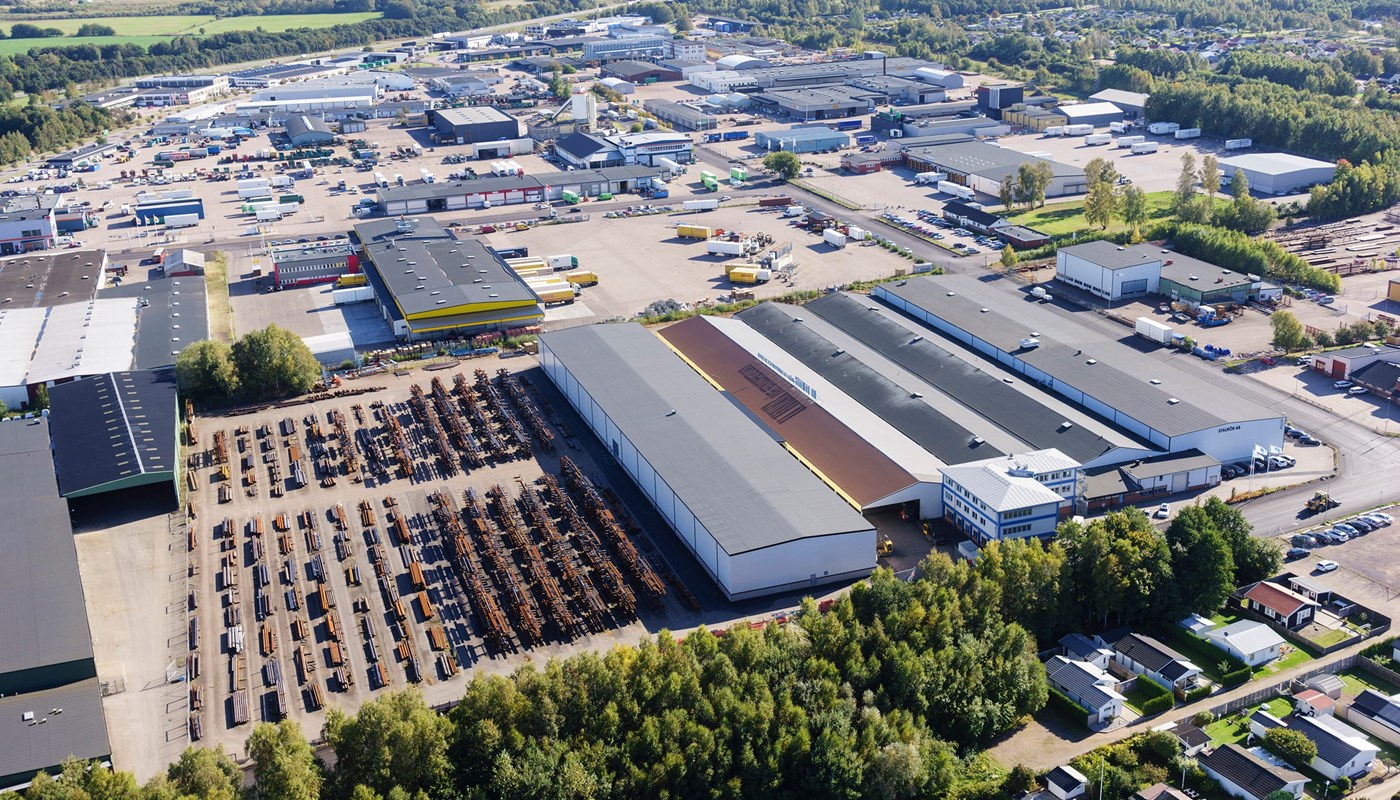 The owners welcome Håkan as the new CEO
September 30, 2022
We all know this from our personal experience: Especially with positive occasions, we often lack the time and also the energy to devote to them the attention they deserve, and we ignore the special event and just go on with everyday life - or we postpone dealing with the special event until some later time, until one day the whole thing is forgotten and disappears from our radar screen.
The first resp. third day of October 2022 are such a special event that simply cannot be overlooked and we are determined to give them the attention so richly deserved:
Dear Stålrör Team, dear Stålrör Family,
When our dear Lisa climbed the Stålrör captain's bridge as CEO and took the helm at the end of 2020, those were unquestionably rough times that also came with a number of substantial question marks.
We shall not pay any attention to the time prior to that, and just content ourselves with pointing out that the transfer of management control to Lisa presented a very particular kind of challenge, which had us in Switzerland also vacillate between fear and hope.
The complexity of the situation at the time and of all subsequent developments was additionally increased. A complete and far-reaching changing of the guard took place throughout our entire management suite: A new Chairman replaced the previous one, Thomas enriched our management team, Richard moved up and also became a member thereof.
We in Switzerland are well aware that Thomas and Richard were not spared the effects of this tempestuous transition period, with all its stressful and challenging turbulences. 
What happened between then and now - we are talking specifically about long 22 months of Stålrör development - was and is, when viewed in retrospect, unsurpassable in terms of virtuosity and brilliance - it is a remarkable case study of a special kind.
Lisa, Magnus, Thomas and Richard, we thank you all sincerely: you have exceeded our hopes and expectations at the time, and from this stormy odyssey you have attained a remarkable strategic positioning, which, while rich in promising perspectives, also makes our hearts beat faster and casts the future in a light which, for us, the owner and the parent company, generates great appetite for days to come, knowing full well that the current times are anything but easy.
We have quite some plans for the short and medium term, and, of course, also for the long term, and we sincerely thank you for creating such a fertile breeding ground for ambitious further developments.
On October 1, the next chapter and strategic milestone in our Stålrör development and history will take place: Håkan will take over the top leadership role as our new CEO.
And it is, once again, to the credit of Lisa for her tireless commitment to such a change in leadership to the benefit of our Stålrör Group, which she has always put above and beyond all else!
Of course, Lisa will stay on with us and will continue as a member of the management team, taking over, at her own request, as head of finance and human resources, the areas in which she has the greatest subject matter expertise.
Dear Håkan: We wish you the very best in your new role writing this challenging and amazing chapter - cooperating with an outstanding and exceptional chairman, in the midst of a dream team, and at the same time in the company of a family that encourages and certainly also demands, but at the same time always strives to keep the heart in the right place.
We welcome you warmly!
"Work hard, play hard" is often a good motto: together with the Chairman and the Management Team, we welcome you all, our entire Stålrör family, in this new constellation, to special events to which we are looking forward to inviting you on behalf of owner and parent company.
Here's to continued successful cooperation!
Cordially yours,
Beatrix and Julian
September 2022